Have for sale - 30 years of John Deere 350 Parts - Salvaged by my Father and I.
Selling for my mother out of my father's estate.
All cash and carry - located outside of Bristol TN/VA - roughly where Interstate 26 and Interstate 81 intersect.
100 miles northeast of Knoxville/3 hours northwest of Charlotte, NC/60 miles northwest of Asheville, NC
My Farm tractor is down for a leaking injector pump so you will need the means to lift and load yourself.
Everything is pulled and ready to go.
This isn't a comprehensive listing but its most of it. I don't have a radiator or any of the engine cooling other than what is on the complete gas engine.
If there is something you are interested in, send me an email or PM, I'll see if I have it and send you a photo.
Private seller - no dealers please - unless you'll take the lot at a fair price.
Thank you
Complete gasoline engine (42HP/3cylinder) - valve cover to oil pan, intake manifold to exhaust manifold, pulleys and water pump still installed,Spark plugs, distributor, and ignition system still intact.
Final drive housing with axle
Full set of tracks and pads
Extra set of track chains
Track Sprockets (2)
Idlers (3) - two slotted center/one solid center
Blade lift cylinders - approx 42 inches extended with stirrups plus fittings/hoses
Blade lift cylinder guards -
hydraulic lines
linkages
fuel lines with sediment strainer mounts
blade hydraulic control valve (mounts in upper right compartment next to hydraulic reservoir)
engine exhaust sections - piping and stack
idler shafts (3)
rollers
brake bands
clutches
Blade cutting edge - have one but I'll post the dimensions when I have time
Lots of miscellaneous small parts in boxes - washers/bushings/fittings/roller mounts/etc
5 gallon buckets of John Deere Hydraulic Fluid - I'll have to check the part number/type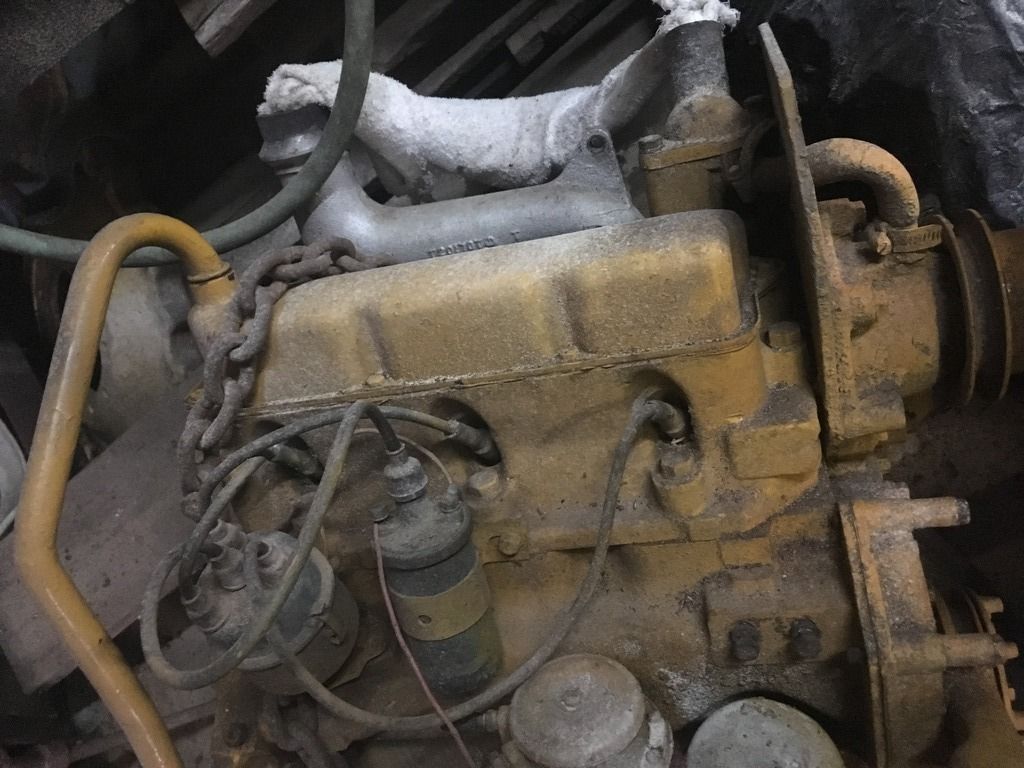 [img
http://i36.photobucket.com/albums/e6/at ... mv0sdw.jpg
[/img]