well guys....we have the snow coming down today only bout an inch now but still coming. Put the old girl (jd440) to work the past month and cleared neighbors trees in his backyard and fencerow. Only problem got into to a bunch of 5 with roots all tied together and the old girl couldn't do, probably the operator (me) so we cut them down and will backhoe em out. Sure is a handy little ol girl.
He had about 5 tall evergreens about 80 ft high had to hire down with hi lift out front and to side of house 30 inch trunks. Sure was interesting to watch!
All down safely.
Got some before pics and will take a few of the after yet...i think i missed the pics of the evergreens tho too busy loading the 20 foot limbs.
now to add pics.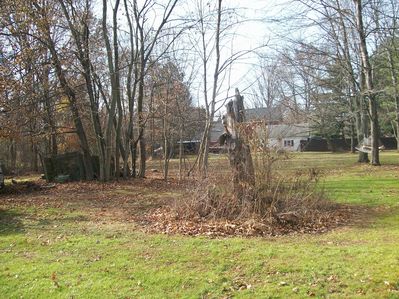 after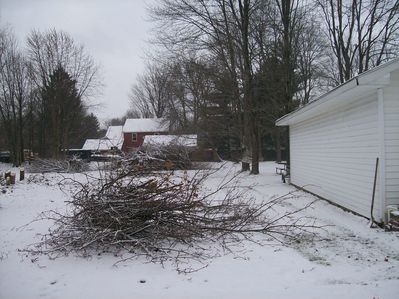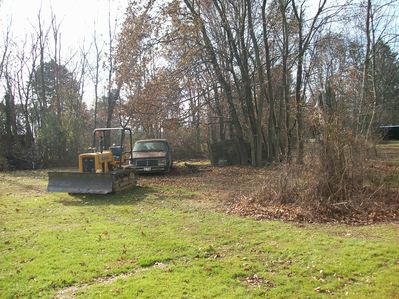 after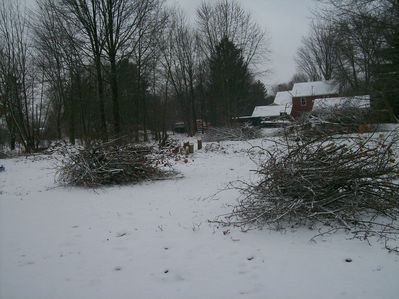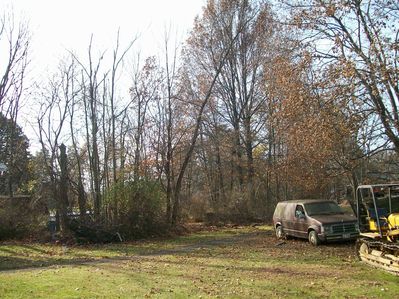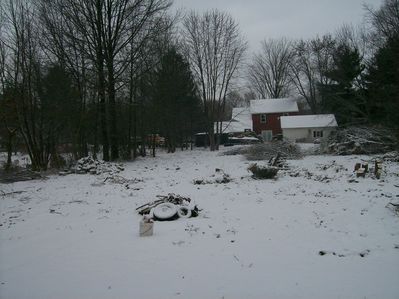 after