Greetings all, I have wandered through here a few times in the past and thought I would register and ask some opinions on a problem on my newly acquired JD 450 C Dozer. My name is Al and I am up in the Idaho Panhandle. I purchased this 450C 14 months ago out of Olympia as the crawlers around here get worked hard and are pretty beat up. I thought I had found a good dozer and a problem has surfaced that I believe was there when I bought the unit. I was so smitten with being able to finally buy one that I missed it altogether. So my fault there.
The problem was a blown head gasket and excess cooling system pressure. I began loosing coolant and after seeing a lot of pressure in the cooling system, I tore it down. I found a badly blown gasket back in the corner of Number 4 cylinder. Three spots were damaged. Here is why I think the seller knew about it. I went through the records and found this gasket had only 10 hours on it. It sat for nearly 7 years idle till I bought it. He repaired it and found his problem was still there and let it sit. Now the same has happened to me. My fault I know. I found some very minor rust pitting from coolant sitting long term between the head and block. There was old rust staining right in the groove of the cylinder liner and the hole it sleeves in.
I took the head off and took it to a machine shop. They pressure tested it for cracks and did a very light .003 thousandths surface grind on it to true it up. They corrected the valve depth to head surface on two valves.
I put the head back on, welded up the radiator mounts, bought a JD radiator cap, Extended life coolant, tons of new fittings to stop leaks, New injector lines, injector seals and a few more things to improve it. Well it started making pressure and got a little worse. Do I possibly have a bad O-ring on a cylinder sleeve? If the brand new gasket is blown in the same spot, Could my block deck be warped? Is that repairable? I kick myself for not checking this.
I was very careful on the torqueing of the head.
I'm wondering about an in frame rebuild kit. I did not enjoy crawling under the unit to remove the belly pan. Plus an in frame kit won't fix the head gasket issue. I'm bummed I did not catch all this in start. I was tired after the long drive there. Here are some pictures of all the fun.
What I need it for the most. We are in a snow belt. It's snowing right now with 2 feet down and no end in sight.
It looks to be a 1975 according to the serial number list. Here are the engine numbers.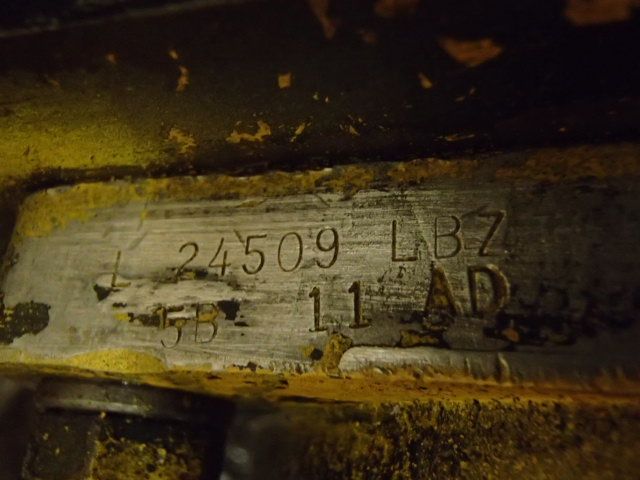 The bad new head gasket.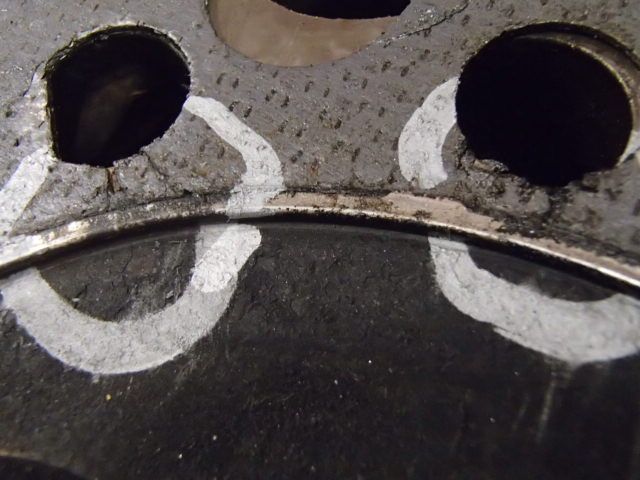 The under side.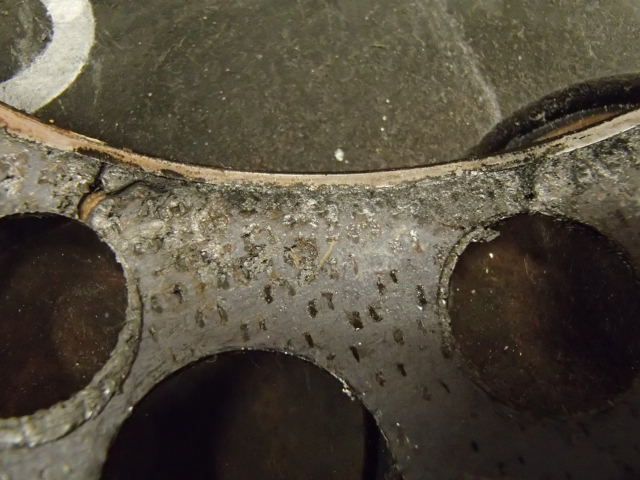 I need to use the dozer to push back the snow on our driveway to the road.
Do you guys think I will harm the engine using it, or should I park it. We kind of need it pretty soon. I will be honest. I don't have much experience with crawlers. I do have the manuals though and that's a great tool to have. I do have a JD400 backhoe that I have been getting to be reliable. So I have some experience playing with that.
This is a long post. I wanted to offer the information and ask the questions about the block deck and using the unit soon. And I was considering an in frame rebuild this spring. I'd like to avoid it if I could. But this head gasket thing has me puzzled. What else could cause the head gasket issue?
Thank you for reading.