Here is the double bend oil pump tube that delivers oil to the block. It seems all the replacement pumps need this now. I had a hard time finding the part number as most websites said use double bend tube with no part number and no link to it. It has a crimp on both ends to reduce the diameter that leaves it with a lot of flats. Hope it seals in the O-rings well.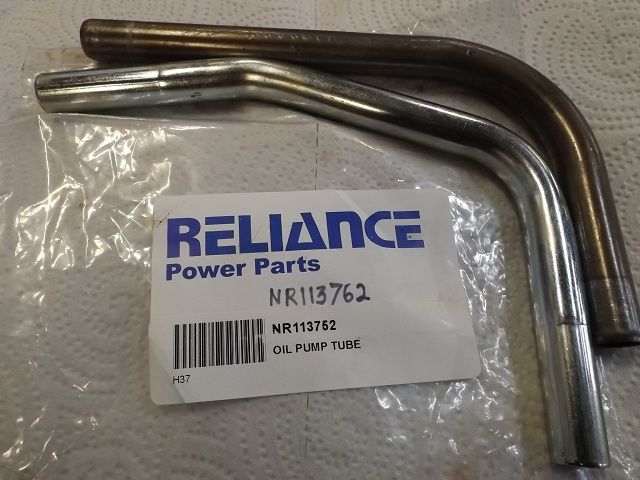 I am currently waiting for the injection pump to return before sealing up the engine. I have had time to clean and paint a lot of parts which I needed to get done. I have a few more things to make yellow or black.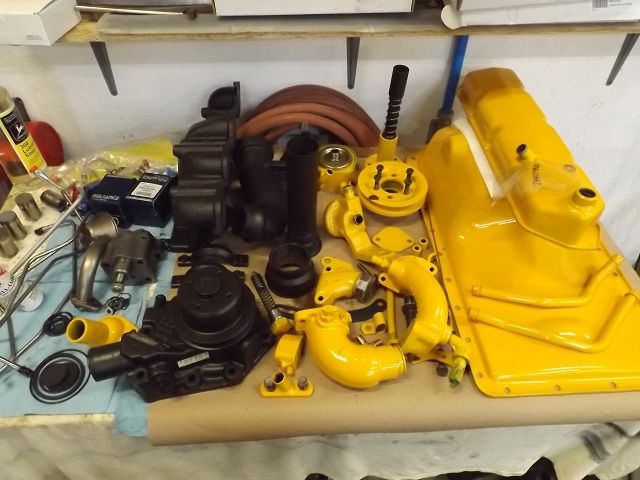 I should probably stop cleaning things. I keep finding stuff wrong. The air filter housing was full of dirt and rust and the inner filter had a date on it from 1996!! I suppose I should change it.
After media blasting the rust scale I opened up a couple small rust holes. I had some left over urethane seam sealer from my last project that came in handy. I will get some paint on it.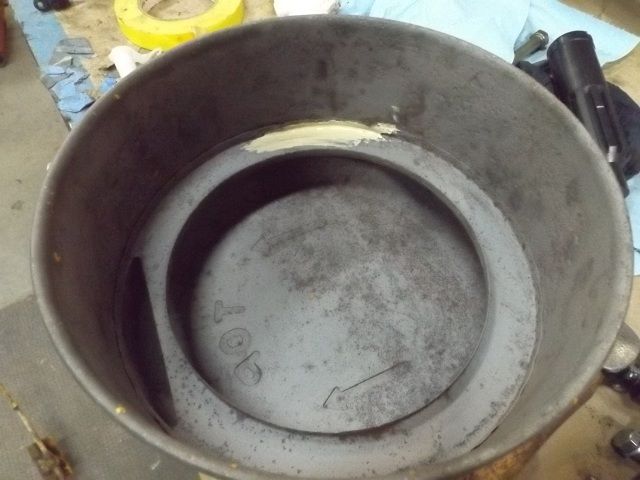 The outside had at least 4 coats of paint on it. Painted right over grease. I don't get that. Good old paint stripper.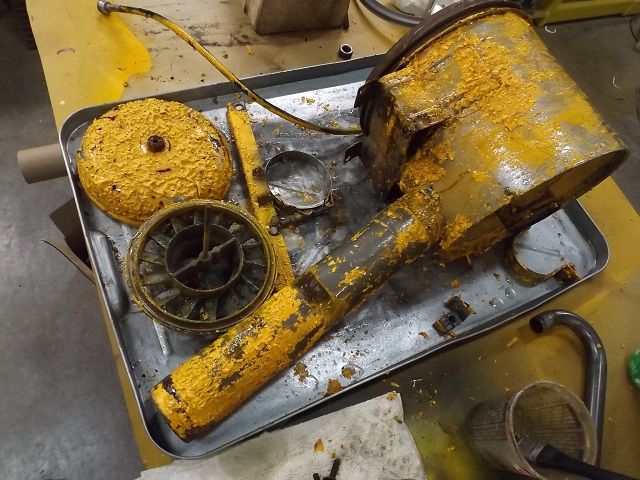 I decided to completely replace the front wire harness. It was in bad shape. I have new woven sheathing coming and will use all tinned marine wire. I already have the packard 56 terminals. More yellow spray paint with nothing masked.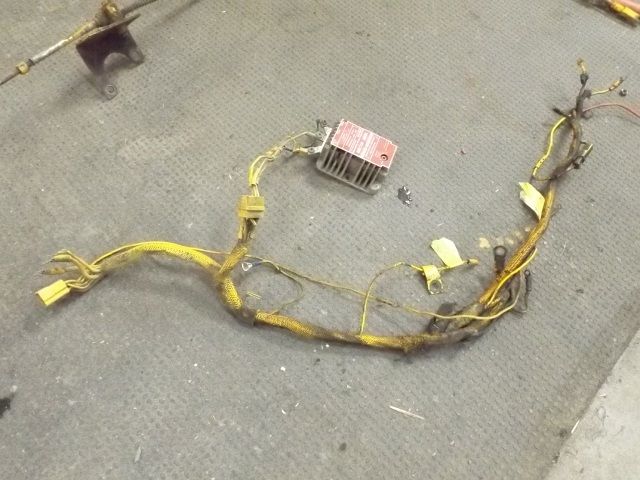 How do you trouble shoot electrical when everything is yellow. 2 hours of masking would have gone a long ways here.
I am looking for the top 6 terminal flat connector shell that goes up on the top row there. I have it but it is fractured. I have looked online and ordered what is supposed to be correct and it arrives and is wrong. I have looked extensively and this terminal shell is not to be found. If anyone has one that is not broken I would buy it. It is the white one in the picture above next to the voltage regulator. It looks fine but it is broken in two places.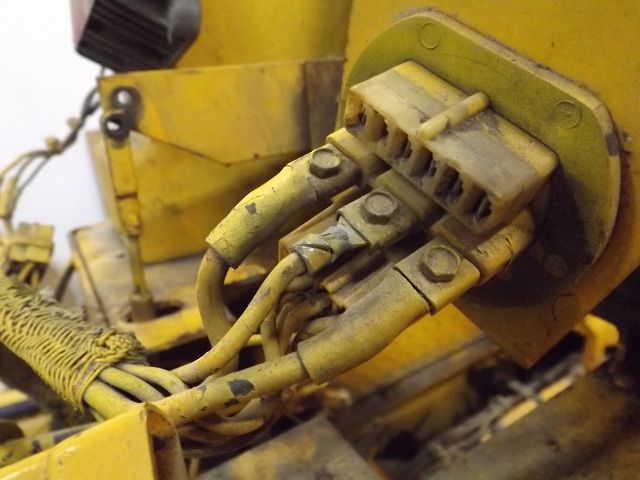 So noticed a mouse nest in behind the gauges while looking at the wiring. I took the gauge panel off and found wiring that had been chewed on. Plus mouse pee had corroded the headlight and start button. I have replacements coming. Unfortunately I had two broken gauges with the case broken from the bezel. I can't find quality JD replacements. Well I found a new oil pressure gauge that was a stunning 512.00 dollars. Sorry not doing that. After looking at speedhut and finding they carry nothing that is waterproof, I looked at Isspro and Stewart Warner. I prefer Isspro as they have made custom gauges for me before and the quality is there. But I found a line of SW gauges that is waterproof and dust proof. The Heavy Duty Plus series. Going with electrical senders and deciding to keep my old tach, I think they will look OK. I am bummed about not finding original and correct gauges.
Here are the Stewart Warner Heavy Duty Plus gauges. Scroll down to see them.
https://www.stewartwarner.com/products/heavy-duty-plus/
Here is more information on SW gauges. Several styles here and better detail on the gauges. The cover has HD plus gauges.
http://engenint.com/wp-content/uploads/ ... g-2013.pdf
Chewed wires and pee damage in the lower right corner. It took a while to take all this apart as it was severely corroded. I want good accurate instrumentation on this new engine.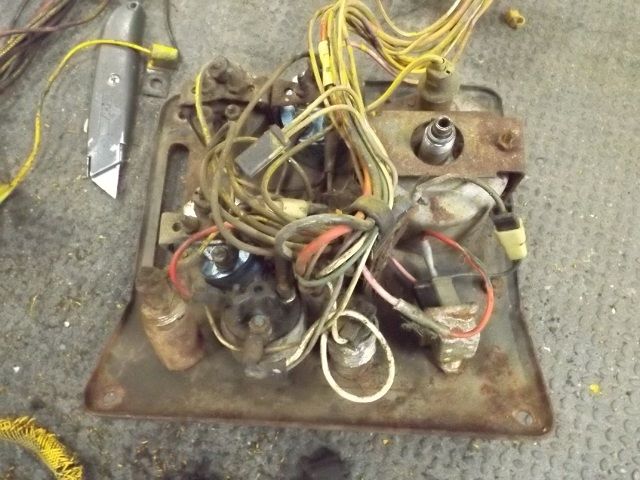 The front side before taking the gauges out. I will media blast it and paint it with cerakote glacier black and clean up the tach and paint the bezel.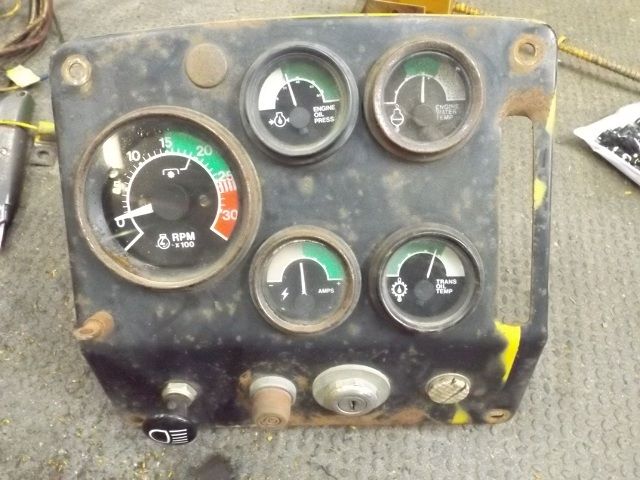 I have stopped caring on when I get this done. I will just keep on it and soon enough it will be running.
It needs an idler and some hoses. Maybe later next spring.