Hello all, I am currently at a disassembly point with my 8a parts winch where I do not know where to go next. So far I have replaced the bearings and the seal in the winch mounting plate and mounted it on the back of my 420. I also rebuilt all of the internals of the winch controller with new parts. I had to buy 2 winches to make one good one since one was missing pretty much the whole clutch and brake side of the winch but the casting was in great shape, the 2nd winch had a terrible winch casting with many welds on the outside, but the internals were all there. I am disassembling the winches to do a complete rebuild, right now the surfaces where the brake and the clutch bands rub need resurfaced due to rust. I am also trying to remove the bearing behind the spider clutch casting and also get to the 2 bearings and o- ring seal on the opposite side of the winch that is behind the crown gear. I am doing this because the winch that I am going to use has a bearing that needs replaced. As you can see the metal bearing cover is damaged. I removed the snap ring that is located around the bearing.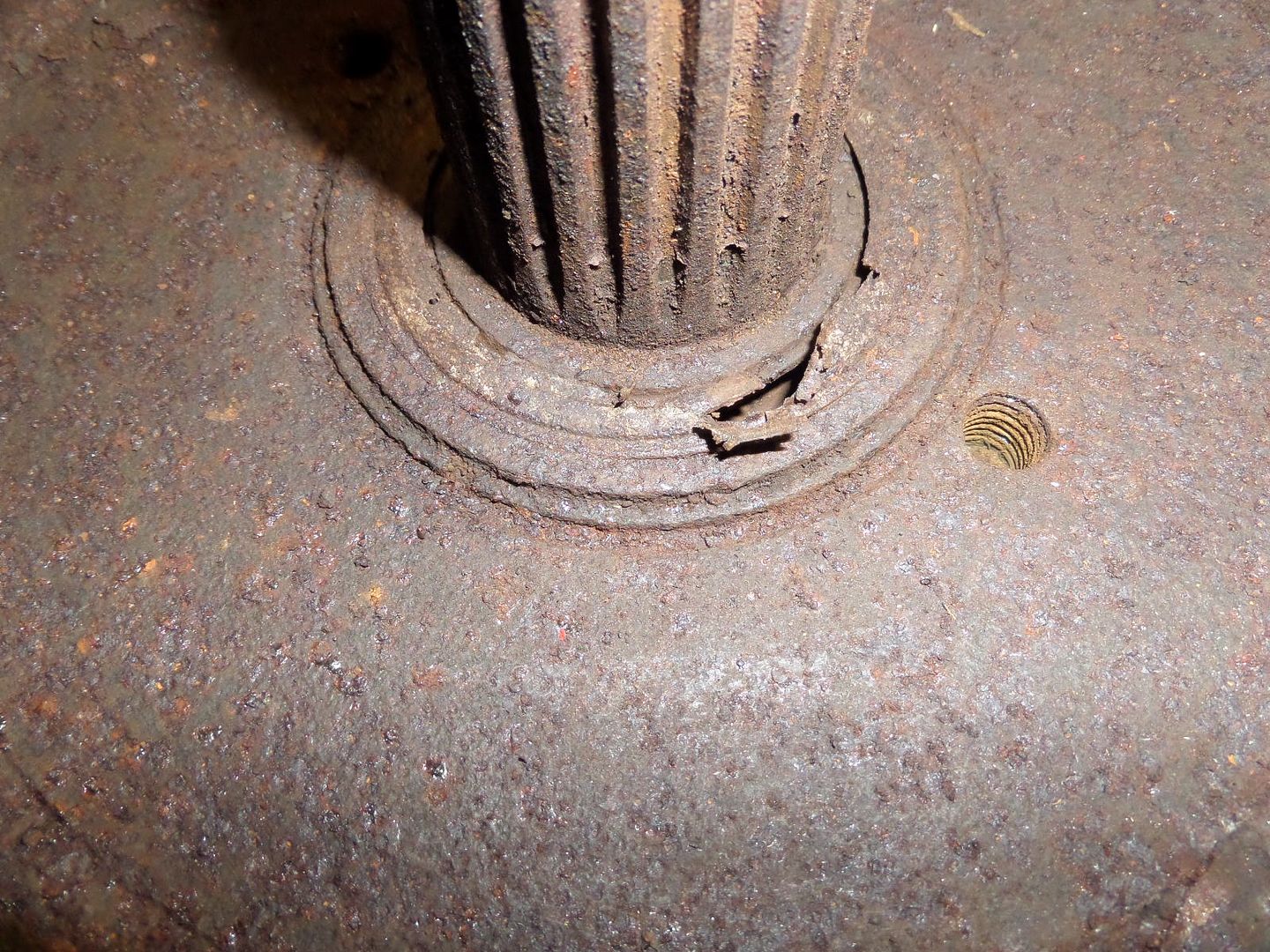 The manual says that the drum can be removed by a puller using the 2 holes provided.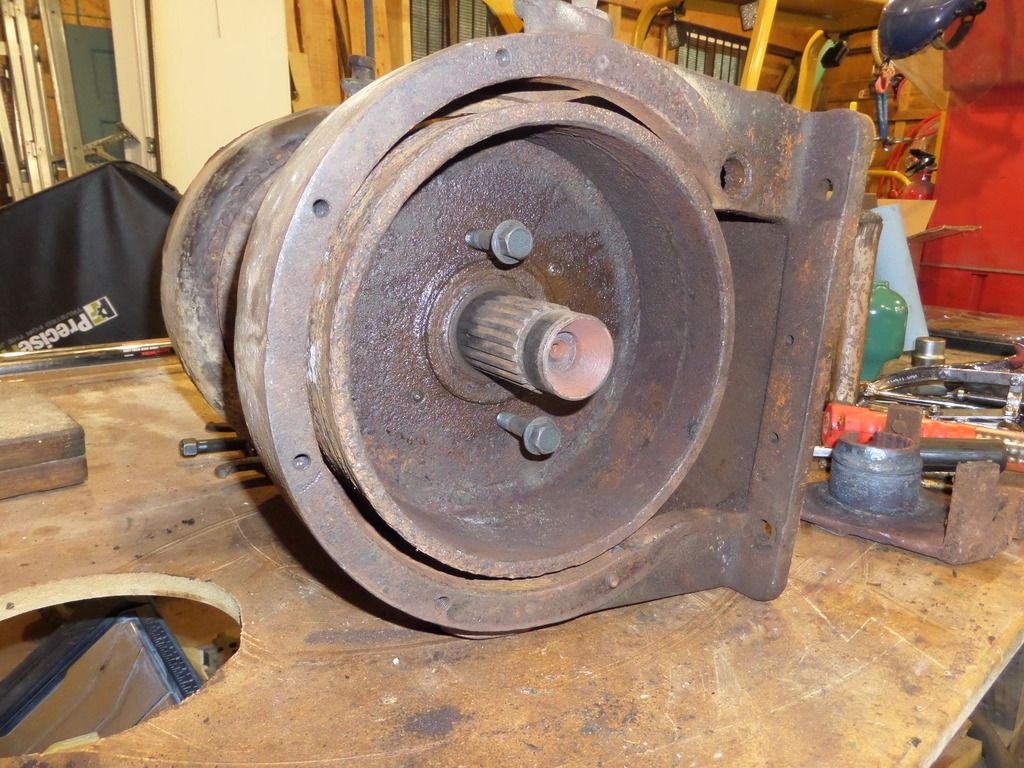 or the drum can be drifted off by driving on the cable side of brake flange drum. I have been gently beating on the drum from the cable side towards the clutch side of the drum, but there is no movement at all. That is where I am stumped. Does the rivets on the crown gear need removed first on the other side of the winch before the drum can be removed thru the clutch side? The pto shaft drive pinion has been removed already.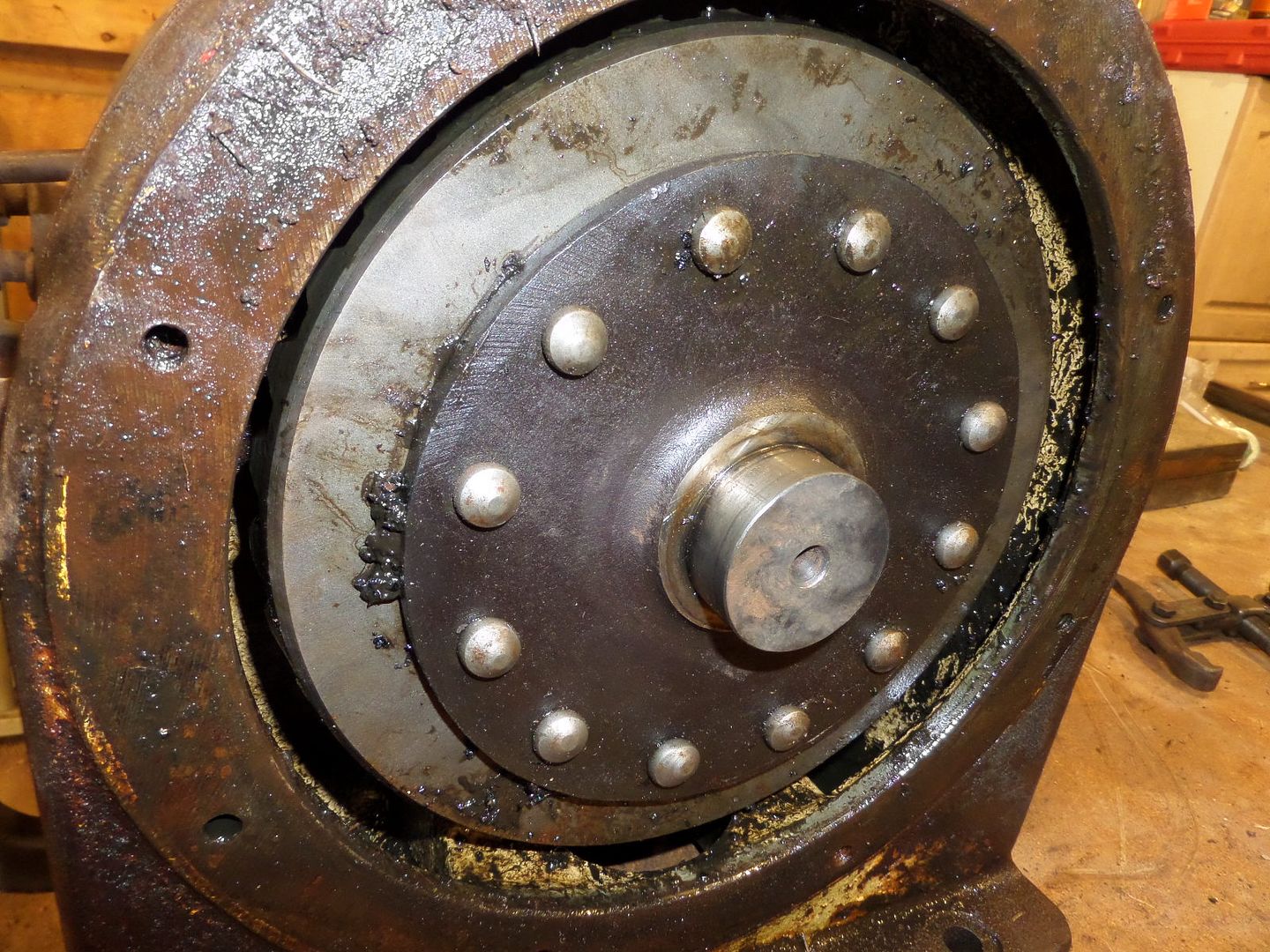 Can anyone that went thru this very long and painstaking process to rebuild a winch help? It is going to be a great item to have if I can get it rebuilt, it has been a struggle so far!!!!