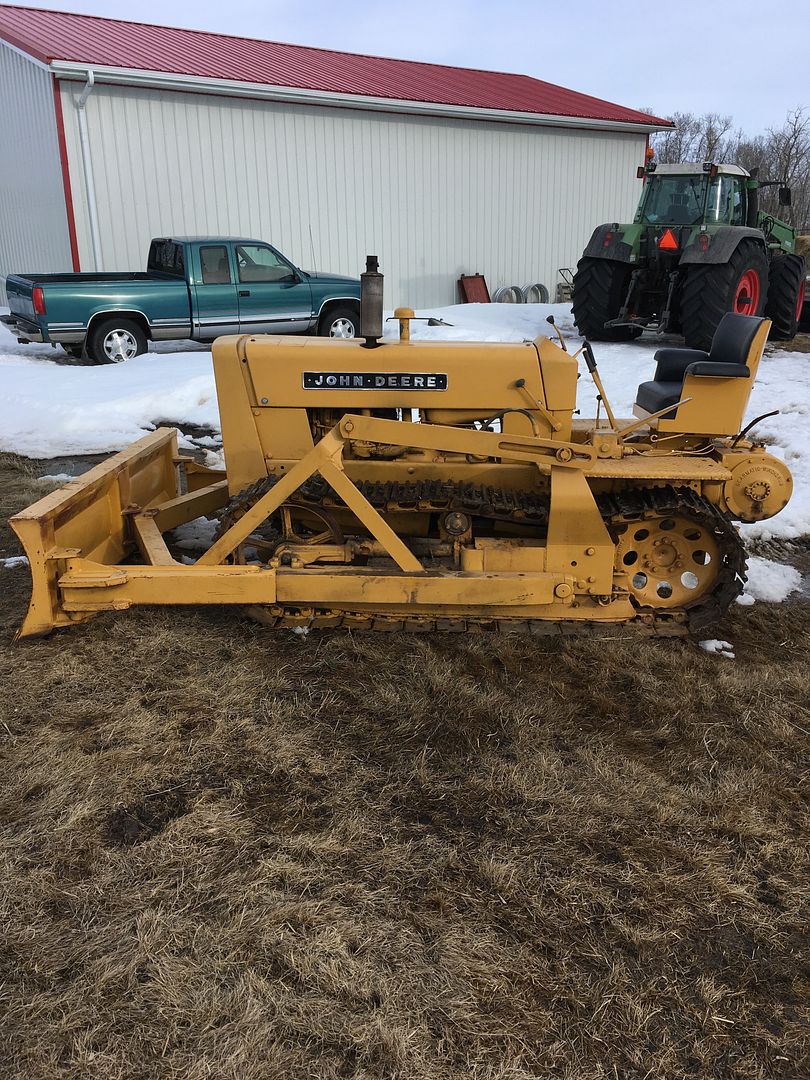 I bought this last summer, knowing it had a blown LH final drive bearing. Starts and runs, good hydraulics, winch controller needs to be oiled and bled.
I didn't really pay attention to the undercarraige but after I got to looking I figured out that it had Berco links, ID 61/ID62 which are for a 2010. It still had the original sprockets (M3098T) so they were wore a little due to the larger bushing on the rail.
At first look, the bushings had absolutely no wear and rail height looked good so I thought they would be in pretty good shape. The master pin had been welded, but other than that, I had high hopes.
I contacted Lavoy in the winter to look into getting 350 sprockets welded onto 440 centers in order to not wear out the bushings or further deteriorate the sprockets.
I blew the master link out with oxy-acet and got the track split. That's when things started to go sideways...
With all the dirt and oil in the way, I never noticed the crack in the case on top and the broken piece underneath. So my final case is wrecked, little more than just a bearing...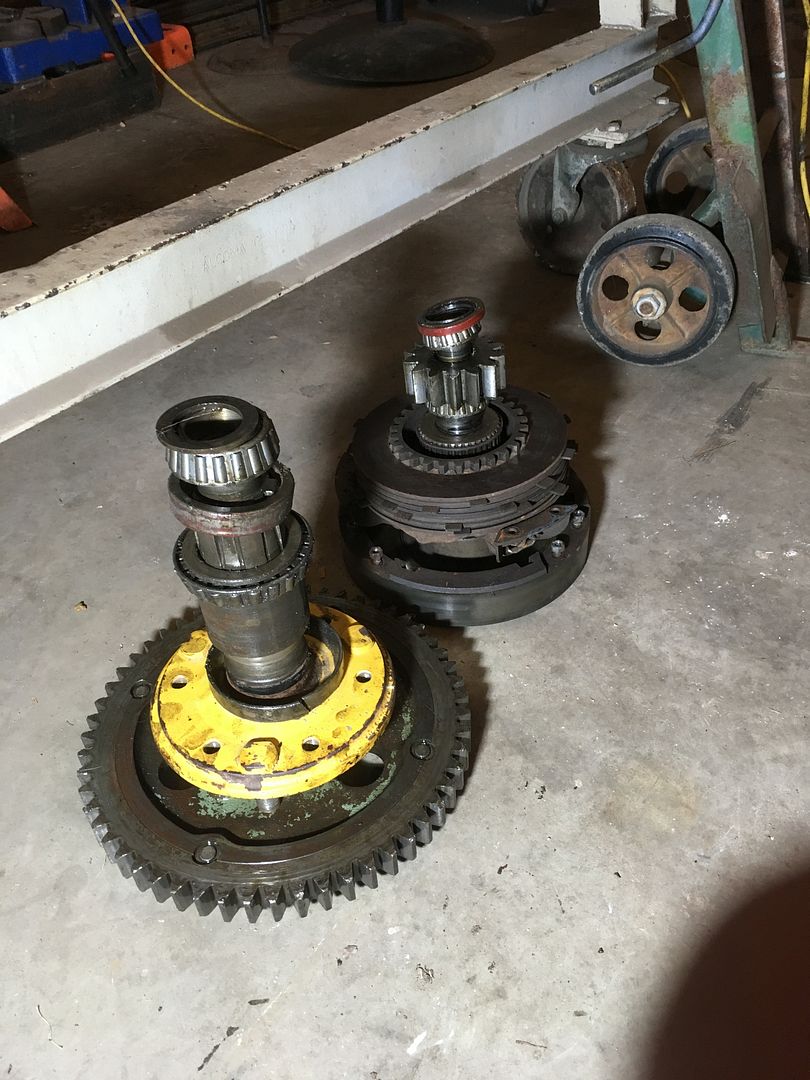 Here's my little pile of parts out of the final. The axle will certainly need to be built up and machined. The bull gear and pinion is a little rough, the clutches are completely soaked so I suspect leaking seal in the transmission output shaft. One spring was broken on the throwout carrier. There is lots of brake band but its completely soaked with oil. The springs on the pressure plate were ok, going to replace it anyway. The throwout tube is bent up, the bearing itself was still ok, all the other bearings in the case, with the exception of the outside axle were still ok. There is some play in the spline of the axle and bull gear, not bad but still some.
I sold the Berco rails (not the pads) to a guy not far from me. He is going to install them on a 350. Once I split the track, I realized that there was a lot of play in the pins so it ruled out keeping them. The pads are in nice shape, with welded on grousers so I will hold on to them for now. Someone might need pads, they're in nice shape.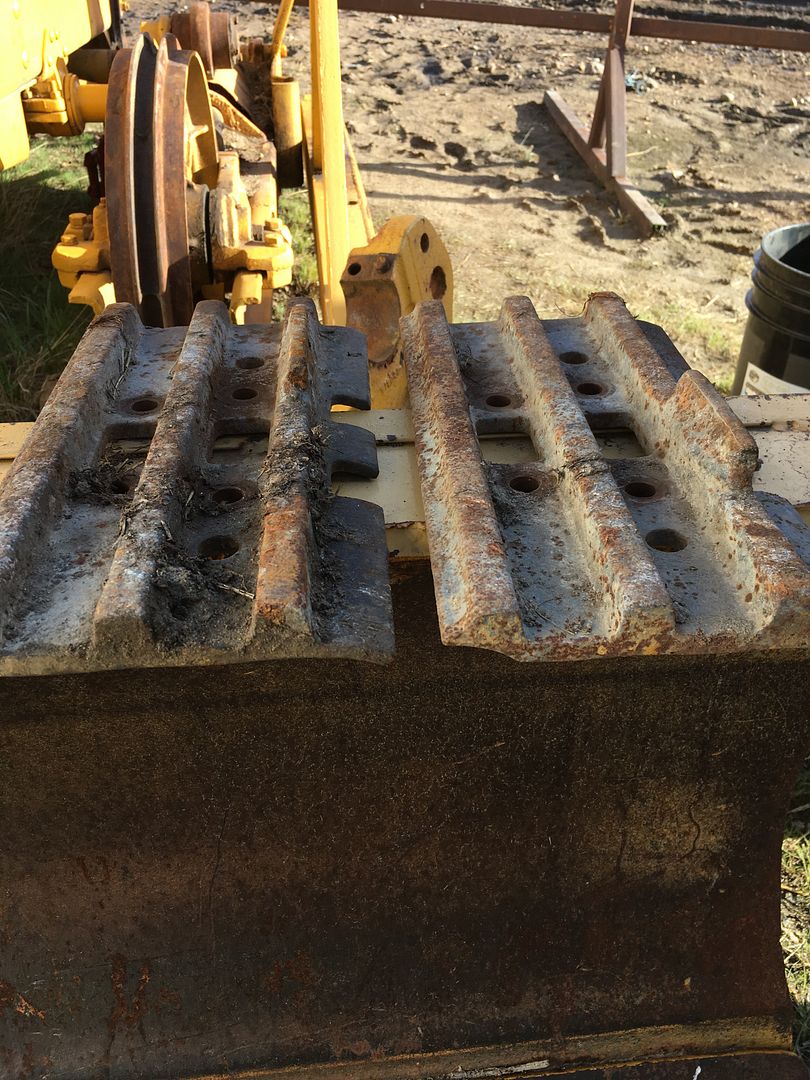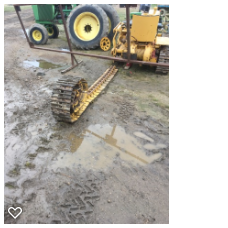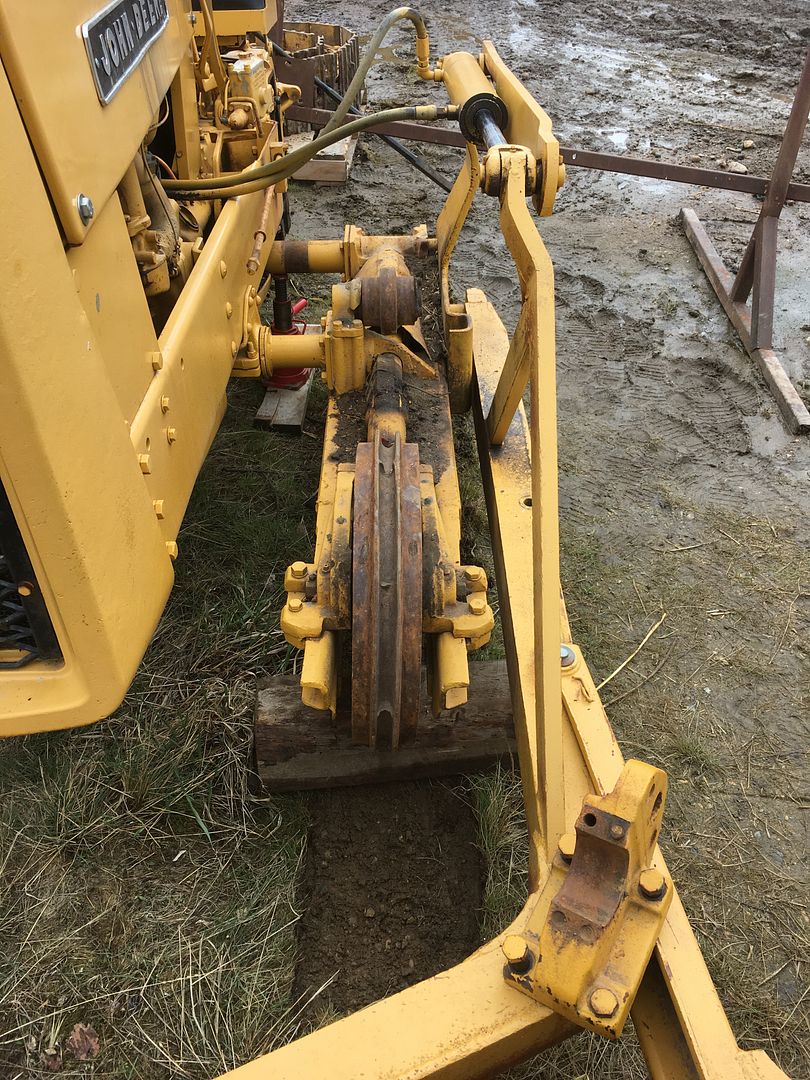 I am organizing getting some parts now. Found a decent set of rails with dozer pads, with good sprockets. I am going to keep pulling it apart. Next project is going to be pulling the RHS track. That final has had some work done to it recently so not sure what to expect there. I will try and fix these pictures as I can't get them to a better size.