Good morning rolandj,
Sorry but I don't see any profile on any of your posts toady that says you have a 350. I feel it is easiest for people reading if one starts out in the post saying what they are working on. Sometimes profiles don't get updated when people change machines or it doesn't show up as in your case today.
Given you said in your post on the Early Models Board you have a 350 (I am assuming that it is a straight 350 diesel), what brand fuel filters are you using? I ask as your problem sounds a lot like an issue many have when they get the seal gaskets in the wrong location if they are using Wix 33166 or NAPA 3166 type fuel filters. If the top seal gaskets are in the wrong place the fuel is generally blocked from getting out of the first filter. If you are using those check the attached photos and see if yours are correct.
I am basing this on your filter set up being this type: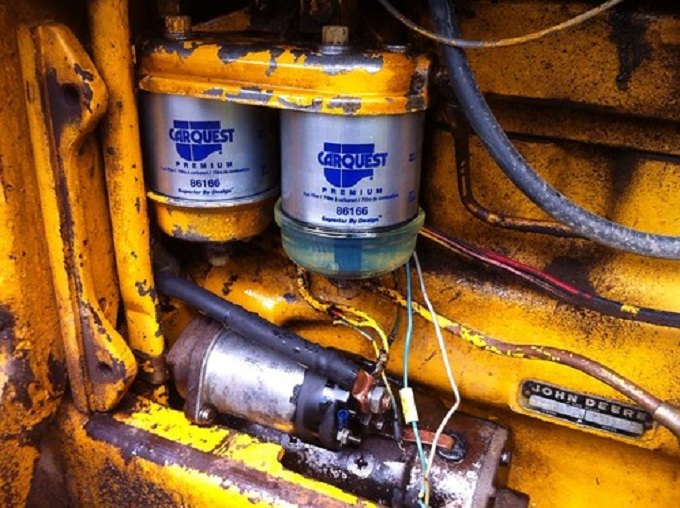 Here is info on gasket placement: